Cable preparation and Harness manufacture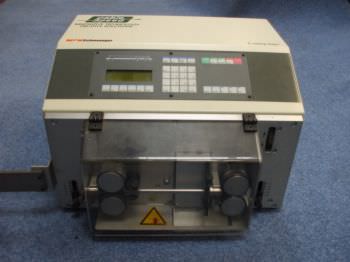 Cable Preparation
We are able to offer, low volume simple cable preparation. Single core cable, may be cut and stripped using our automatic cut / strip machine. To compliment this wires may be tin dipped, or have crimps applied as required.

Cable Harness Manufacture
More complicated harness work is also undertaken, using a range of cable types, including, single / multi core, power, or ribbon cables. Various terminations can be applied as required with ties or sleeving as necessary.
Other services :
Cable and Harness Manufacture
-
SMT PCB Asssembly
-
Conventional PCB Assembly
-
Inspection and Test